London has several airports. In all statistics, London airports include: Heathrow, Gatwick, Stansted, Luton and City Airport. Some also count airports further away as London airports, such as Oxford, Southend or Lydd.
In this article we will limit ourselves to the 4 airports where almost all tourists arrive: Heathrow, Gatwick, Stansted and Luton.
Transfers to and from these airports are possible by various means of transport. All 4 airports are far away from the city centre. You can of course take a taxi, but it is very expensive.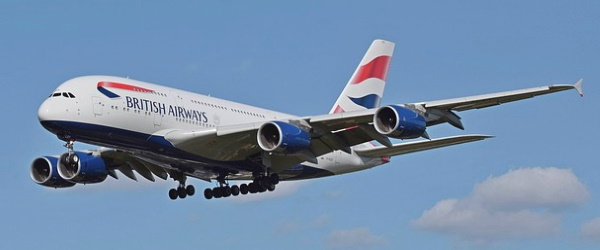 There are buses to all airports and usually trains as well. In general, trains are more expensive, especially the faster express trains that connect the airports directly with the city centre. Buses take longer, but they are usually much cheaper.
London is expensive, and this also applies to means of transport. Many a tourist is said to have paid more for the journey from the airport to the centre of London than for the flight. There is hardly a city to which you can fly from Germany more cheaply than to London.
The following are suggestions for buses and trains from the individual London airports to the city. All the suggested buses and trains can be booked on the internet on the well-known website Getyourguide. This is our recommendation. It is easier to book such tickets at home than at the airport after arrival. You have to find the right counter at the airport, problems operating foreign ticket machines, there are queues, language problems etc.
Transfer Heathrow Airport – Central London
Heathrow is London's largest and best known airport. Heathrow Airport is about 25 kilometres west of London. With about 80 million passengers, it is currently the largest airport in Europe (Frankfurt about 70 million).
Heathrow Express: The fastest connection to the City of London, the journey time of the fast train is only 15 minutes. Departure every quarter of an hour. Unfortunately, the Heathrow Express costs almost 25 euros: More info and booking
Bus from Heathrow to the hotel: Only slightly cheaper than the Heathrow Express, but you are taken directly to your booked hotel in the city centre. Journey time about 60 minutes: More info and booking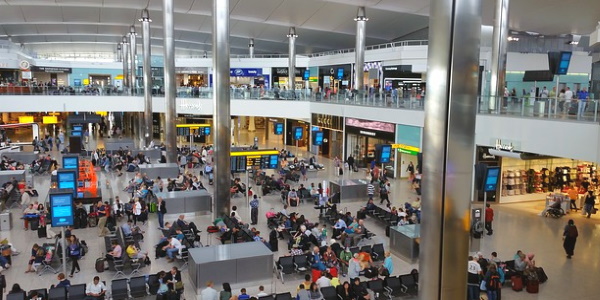 Underground: It also takes at least 1 hour to travel on the normal underground (Piccadilly Line) with very many stops in the city centre. Very cheap, under 10 euros. After the long journey of one hour, you usually have to change trains to get to your hotel. The underground is often overcrowded and there is standing room only. Rather not recommendable.
Collective taxi directly to the hotel in the centre of London: By taxi or minibus, shared with other passengers, you go directly to the booked hotel, journey costs depend on the number of people, journey time depending on the hotel and traffic about 60 to 90 min: More
One of the popular excursions in London is to the film studios, where the Harry Potter films were shot. The location of the studios is about 30 kilometres north of London near the town of Watford. The tour includes a bus transfer from London and has very good reviews. A "must" for every Harry Potter fan on holiday in London. The trip by bus and the visit to the film studios takes around 7 hours. You should book early, the popular Harry Potter excursion from London is often sold out. The alternative journey by public transport is not so easy. The excursion to the Warner Brothers Studios is for many London holidaymakers the highlight of their trip.

Transfer Gatwick Airport – Central London
With almost 50 million passengers, Gatwick is also one of the 10 largest airports in Europe. Gatwick Airport is about 40 kilometres south of the City of London.
Gatwick Express: There is also a very fast train connection between Gatwick Airport and London. Journey time about 30 minutes, departures every 15 minutes, fare just under 25 euros one way, return slightly cheaper: More info and booking
Bus Gatwick – London: A much cheaper way to get to and from Gatwick is by bus, only about 11 Euros, but the journey takes about 1 hour and 20 minutes:More info and booking
Collective taxi directly to the hotel in the city centre: By taxi, shared with other passengers, you go directly to the booked hotel, costs depending on the number of persons, journey time depending on the hotel 60 to 90 min: More info and booking
Transfer Stansted Airport – Central London
Stansted is more than 50 kilometres north of London. With about 25 million passengers, London Stansted is also a large airport.
Stansted Express Train: There is now also a new, fast and expensive train to this airport. Journey time depending on the station in London about 35 to 45 minutes, departure 2 times per hour in both directions. A ticket costs just over 25 euros: More info and booking
Bus Stansted Airport – London: Buses cost about 13 euros, about half the price of the Stansted Express train. Journey time is 1 hour to just under 2 hours depending on traffic and destination: More info and booking
Buses and trains between Gatwick and London can be booked cheaply on this great German language website.
Our tip:

London Pass
The best city ticket for tourists. It includes free entry to the Tower, London Zoo, Westminster Abbey, Windsor Castle and The Shard skyscraper. Plus a city tour by bus and a great boat trip on the Thames. A total of about 85 attractions included! The London Pass is available for 1 day or several days (up to 10 days). Pays off for almost every tourist who wants to visit the sights and the city of London. Our recommendation for a city trip to London!
Transfer Luton Airport – Central London
Luton Airport is mainly used by cheap airlines like easyJet. Luton Airport has about 15 million passengers per year.
Luton Airport does not have a direct rail connection, but there are buses to the nearest train station. We recommend taking a bus from the airport to London.
Bus Luton – London: journey time about 1 hour, a ticket for the bus costs just under 14 euros one way: More info and booking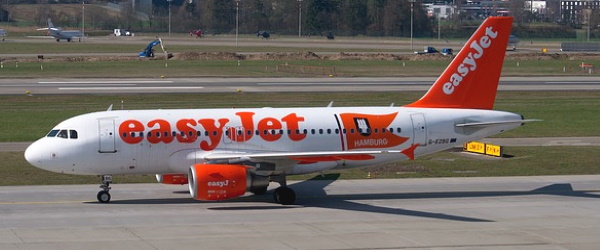 Video London Airports trains and buses (Youtube, 6 min)