How am I supposed to take money?
Personally, I always carry my German EC card and my credit card with me when I travel to London. So far this has always been enough. If you want, you can exchange some cash at your bank in Germany before your holiday. However, this is usually not absolutely necessary, since one finds fast after the arrival in England an ATM (English: ATM).
How much cash does it make sense?
Of course in London you can still pay almost everything in cash, even if the English, like the Americans, are a nation of credit card lovers.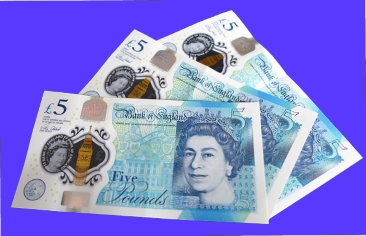 You pay in British pounds, Euros are only occasionally accepted. Whether the pound rises or falls after the Brexit is controversial. Currently, the pound sterling is still a strong currency, the prices in London are somewhat higher than in Berlin or Munich (as of the beginning of 2019 with a conversion rate of about 1.15 euros for 1 pound).
Where to change money in London?
There is no lack of exchange offices in the city centre and in the tourist areas of London. However, the exchange of cash costs a lot, often up to 10% or even more. One should not be deceived by the signs with inscriptions like "No Commision" in front of the exchange offices. In most cases the exchange does not cost any additional fees, but the exchange rates displayed differ considerably from the actual, official exchange rates. You can only calculate the true cost of the exchange if you know the official exchange rate. The exchange rates in the bureaux de change are very different. The ones with the biggest signs are often the biggest rip-offs. The banks in London also offer cash exchange services. Here also the exchange fees are often high.
---
Our excursion tip
Harry Potter tour from London to the film studios outside the city. It is currently the most popular day trip from London >>> More information
---
Which ATMs in London should I use?
For some years now, the EU has had a regulation limiting ATM charges. As a rule, withdrawal with a German EC card costs about 5-8 euros. On the other hand, the exchange rate is much better than in exchange offices. Withdrawing money from an ATM in London is usually much cheaper than exchanging cash in exchange offices or banks. This is especially true for larger amounts, starting at around 200 euros. EC cards are accepted by practically all ATMs.
Withdraw a tip without charges: With EC cards from some German banks, there are no fees at all for some or all of the machines in London. As far as I know, this is the case, for example, with Deutsche Bank customers at Barclays Bank ATMs. Some German direct banks even don't charge any withdrawal fees at all – no matter which bank in London they use. You should check with your bank before going on holiday in London.
Withdrawing with a credit card from an ATM is usually expensive. However, this can also be free of charge at direct banks. Here too, it makes sense to ask your bank in advance or read the conditions on the Internet on your bank's website.
Credit cards in London
Credit cards are accepted in most shops, hotels, petrol stations, train stations, restaurants, etc. in London. However, some smaller shops, guesthouses or fast food shops do not accept credit cards. So you can't do without cash in London either. Many shops also have a minimum purchase amount for card payments. In general, card payment is much more common in Great Britain (and even more so in London) than in Germany. In our opinion, Visa and Master-Card are the most common credit cards in England. In some shops in London you can also pay with Paypal.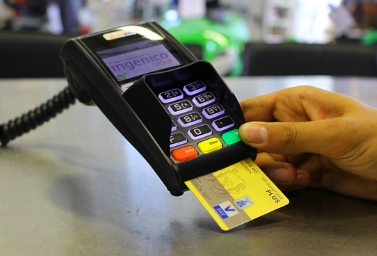 EC cards in London
In London, you can usually not shop with EC cards, German money cards and the like. You have to withdraw money in cash at the ATM beforehand.
Do you still need traveller checks in London?
Traveller Checks are accepted at many exchange offices, banks and hotels in London. However, when cashing Traveller Checks, one often pays fees in very different amounts. To cash Traveller Checks, you usually need a passport. Checks in paper have gone out of fashion in recent years (2017). The plastic types for ATMs (cash machines) or electronic payment in shops, hotels, petrol stations, etc. are becoming more and more popular. Meanwhile you can hardly pay in London with Traveller Checks.