10 Downing Street is home to the British prime minister, who is roughly comparable to the German chancellor. At the moment, this is Boris Johnson (as of 2022). He has been prime minister since 2019. However, there is not too much for tourists to see, because the entire street is closed off.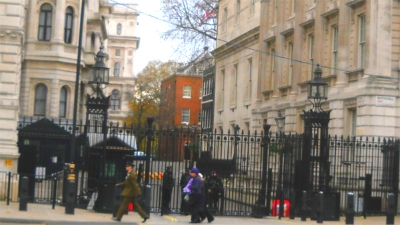 Since Magaret Thatcher had the whole street closed off in the 80s for fear of attacks, it is no longer possible for tourists to enter Downing Street. One can only look into the famous street through a large black gate. From the outside, however, you can't tell that there is anything special here. Although there is hardly anything to see, thousands of tourists come here every day.
In our opinion, there are more interesting sights in London. Since there is a lot worth seeing near Downing Street Ten, a short trip to the most famous address in the world is possible for London visitors without wasting much time.
British prime ministers have existed since 1721, the first being Robert Walpole. However, they have lived at 10 Downing Street in London only since the beginning of the 20th century. The first prime minister with this residential address was Arthur Balfour. Later, such well-known politicians as Winston Churchill, Margaret Thatcher, John Major Tony Blair, Gordon Brown, David Cameron and now Theresa May lived here. In total, there have been 54 prime ministers in the United Kingdom. Since they have lived at 10 Downing Street (year 1902), there have been 21. 52 men and 2 women have been prime ministers so far (Margaret Thatcher and Theresa May). The prime minister is only allowed to live in the house 10 Downing Street during the term of office. The house is often referred to simply as "Number 10" in London.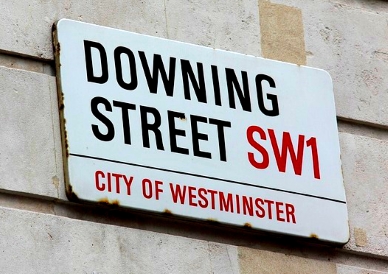 Entrance fee / opening hours 10 Downing Street London year 2019: You can not visit Downing Street. The view through gate is of course free and possible day and night.
Getting to Downing Street: The nearest tube station is called Westminster. Westminster Abbey and Big Ben are only a few minutes walk away. Under no circumstances should you drive into central London. The area is subject to tolls (congestion charge). Parking is very expensive, if possible at all.
Our excursion tip
Harry Potter tour from London to the film studios outside the city. It is currently the most popular day trip from London  >>> Book the tour