The City of London is a district in the heart of London north of the Thames. In addition to many old sights, such as St Paul's Cathedral, you will find here the financial center of Great Britain and all of Europe. Modern skyscrapers as glass and steel characterize the City of London. The skyscrapers house banks, headquarters of large insurance companies and other financial companies. How much the Brexit will affect the City is still unclear (as of early 2022).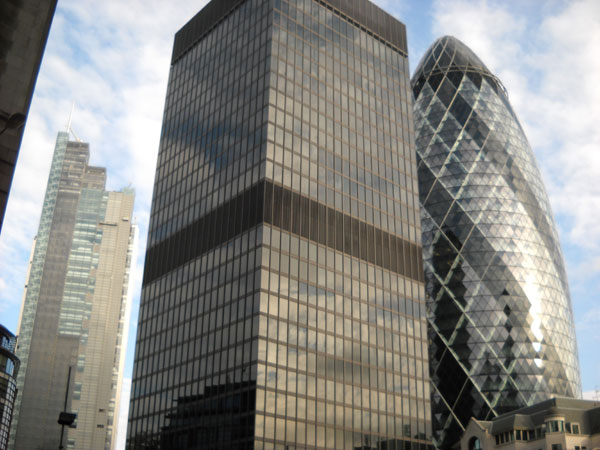 Important official state buildings can also be found in the City of London. First and foremost, the Bank of England. It is the central bank of Great Britain and the British pound, the second most important currency in Europe after the euro. Not far from the Bank of England is the imposing building of the Royal Exchange. Here used to be the stock exchange, today it is a shopping center with luxury stores.
London Eye Wheel:

Buy your ticket beforehand
The average number of passengers in the London Eye is about 10,000 per day, in high season and at weekends it is much higher. Thus, there is often a big crowd. The queues at the cash desks of the London Eyes are often long. Hours of waiting time are frequent. Therefore, it makes sense to buy the ticket in advance on the internet.
The most interesting building in the City of London due to its great architecture is the famous Llody's Building (picture below). Although already built in the 80s, it still looks hypermodern. The unusual thing about the architecture is that elevators and especially the supply line run in pipes outside the building.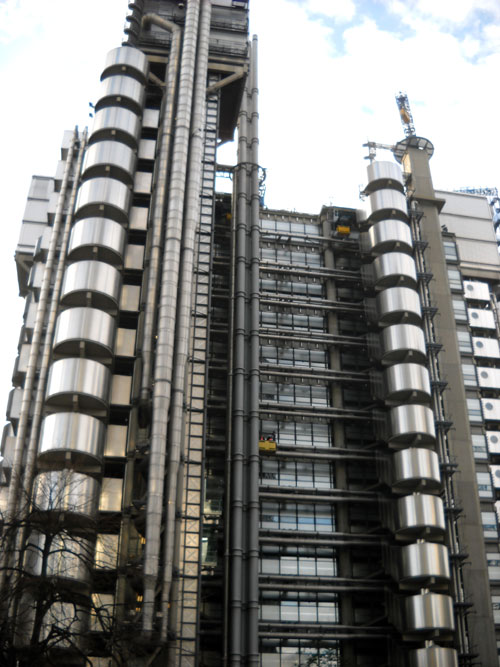 Behind the Llodys Building is Leadenhall Market. A walk through the City of London can be combined with a visit to the Tower of London and Tower Bridge. These two top sights of London are only a good 10 minutes walk from the skyscrapers of the City of London.
If you want to save money on your London vacation, you shouldn't necessarily go out to eat or shop in the City of London. It is probably the most expensive district of London.
How to get to the City of London: Several subway lines run through the City. You are in the middle of it if you get off at the station with the simple name "Bank". Monument", "Aldgate" and "Tower Hill" are also not far away. The Dockland Light Railway connects the City of London (Banks tube station) with the Docklands, the city's second major financial center.
The most popular excursion by boat on the Thames
Meanwhile, a large part of London tourists take a boat trip on the Thames. Of course, everyone wants to see the center of London from the ship. Thus, the most popular boat tour is from Westminster to Greenwich, that is, across the city center of London. Very often booked tour, you should book online in advance: