The aim of this article is to help the reader to find cheap accommodation in expensive London according to their individual needs.
Inexpensive accommodation in London 2023
London is one of the most popular travel destinations in Europe. Unfortunately, London is one of the most expensive cities in Europe when it comes to accommodation. For many tourists, accommodation eats up more than half of the holiday budget. Finding a basic ensuite room in London for under €100 is difficult, a good room in a modern hotel can easily cost €200 or more. There are four main ways to reduce these costs somewhat:
Tip: It usually helps to book very early (more than a month before arrival). You can find many hotels on the Internet that you can cancel free of charge for a certain period of time. But you must not forget to cancel, otherwise you will find unpleasant surprises on the next credit card statement! Early booking can certainly save 20-40%. In winter, the prices for early bookers in London are usually lower than in summer.
Tip: You can also book accommodation that does not offer the comfort you are used to, even if it reduces the anticipation of your holiday. For example, you can take a room without a private bathroom, which quickly saves 30%. There are also an incredible number of hostels in London. These are roughly private youth hostels (there are also many official youth hostels). In private hostels in London you don't usually need a membership card either. Of course, sharing a room with strangers is not an option for every London traveler, but it is for some. At least you usually get to know a lot of new people. There are many other possible restrictions that depress the price. For example, you can choose a hotel further away from the nearest

subway station

(only accessible by bus), a hotel without moving out (lugging suitcases up the stairs), a room without a television, without WLAN (WI-FI) or many other things more.
Tip: The third option is to take a hotel far away from the center. A Travelcard (day pass) for public transport, for example for zone 6 (which roughly corresponds to Heathrow Airport) costs only about two pounds more per person per day (off-peak, from 9:30 a.m., than a card for the city center only) . However, you should keep in mind that the subway only runs until around midnight. Taking an overnight bus for so far out is difficult. Also, the drive to the center is sometimes long. You should definitely pay attention to the area. Especially the cheapest hotels are often in run-down and dangerous areas. You should also make sure that there is a subway near the hotel. Taxis are expensive in London. Hotels outside are usually 20-50% cheaper than near central London.
Tip: It can take a long time to look for accommodation. That often helps. I book and search mostly on this site. Hostel beds can be booked on Booking.com. Important: Hotels and hostels with good reviews (with a high number of reviews) on this website are usually much better. You should definitely read the reviews of the accommodations of other visitors on this website.

Hotels, guesthouses, bed and breakfasts in London 2023
In London, even the last hovel bears the name Hotel. Other designations such as "pension" or "guesthouse" are rare. My favorite area is the St Pancras and Kings Cross area. For one thing, it's not the finest area, which pushes prices down a bit. You have very good underground connections and the center is only 2-3 kilometers away. The St Pancras area is full of small and basic hotels. But beware: Some are very simple (dirty, run down …). Always check the reviews when booking on Booking.com. Not every room in the simple pensions here has its own bathroom. Here you also have a good chance of finding an affordable room on site. The area is particularly ideal for those arriving from Germany by train (Eurostar). All trains from the continent arrive at London St Pancras station. Unfortunately, even in this area you have little chance of finding a basic room with a bathroom under 60 pounds (as of 2019).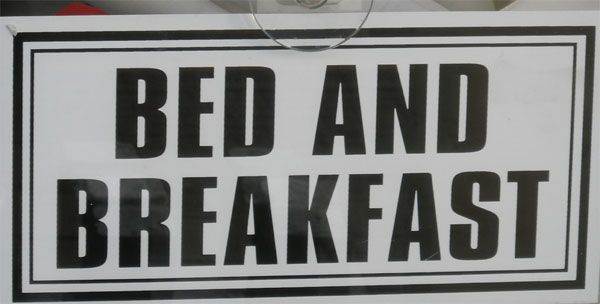 Bed and Breakfast is a very common word to hear and read about in London. In fact, bed and breakfast is nothing more than a hotel with breakfast. Breakfast is mostly "English Breakfast" with sausage, bacon, eggs and beans. If you don't like this, you can usually choose a "continental", which is basically toast with butter and jam. Coffee or tea is served with every breakfast. English tea tastes great almost everywhere. Usually there is also a glass of orange juice. There is rarely a real breakfast buffet, usually only in better hotels. A bed & breakfast is often not that big, sometimes still a real family business with nice, sociable people.
Tower of London:

better buy tickets online in advance

I can't say this often enough: the waiting time at the ticket office in front of the entrance to the Tower of London is often hours. On this website you can buy tickets for Tower London online. Cancellations up to one day before the visit are free of charge with this provider.  Tickets for the Tower of London are available here  » » »
Hostels (youth hostels)
There are probably around 100 hostels in London. These are mostly private youth hostels, sometimes also affiliated with the official association. All have dormitories with multiple beds. Some also have single and double rooms. These are about as expensive as rooms in cheap guesthouses. If you only book a bed, i.e. share the room with others, this usually costs around 10-25 pounds, depending on the season, location and quality. In London, hostels are not just for young people. In England, many people over 50 stay in hostels because of the high prices.
Top 10 attractions London on the city map